EPOXY FLOORING, EPOXY PAINTINGS AND EPOXY COATINGS
Epoxy Flooring, Epoxy paintings and Epoxy coatings are become more preferred choices in Singapore residential, industrial and HDB buildings. Especially self leveling epoxy flooring cost is getting more and more competitive now. Also Metallic epoxy on floor and epoxy flakes for walls.
What is the Epoxy flooring singapore price ?

We provide free self leveling epoxy flooring cost estimation quote.
Have you realized that, we all always wanted to keep our floors, walls that's stronger, durable, easy to maintain, and that looks nice without routine dirty & oily stains? A well epoxy coated floors could be just the better choice for us!
There's a good chance that you've never heard of an epoxy floor before, so we've put together everything that you need to know. For more information or advice, please contact us as, we are local epoxy flooring contractor in singapore.
Epoxy-flooring or Epoxy-coating is a liquid resin mixed with a self hardening agent, applied in a variety of thicknesses over new or existing flooring surface. The resin is available in few flavors of colors and has no any odor. When it is mixed with the hardener, a chemical reaction begins that transforms the resin into stronger, feel like plastic materialized surface.While it is hardening, epoxy is extremely adhesive, so it securely bonds to the bottom surface and the edges of any floors and walls. After hardening, the seamless floor becomes strong, durable and chemically resistant.
For home epoxy floor coating, the trend for ceramic tiles or cement screed flooring is starting to become very popular due to the increase in colors of choices as well as the characteristic of being very resistance to grease and heat. Another very important reason customers want to do epoxy flooring for their homes, because of to reduce slippery feeling on their kitchen, toilet walls and floors. It prevents people get falling down. Understanding that a high degree of expertise is needed in this area, and of course you are here in 'galaxy painters Singapore's as your choice for Epoxy Flooring or Epoxy Coating.
Ceramic Coating for kitchen, toilet walls and floor tiles
Epoxy flooring/coating for cement screed floor
Metallic Epoxy flooring/coating for marble finishing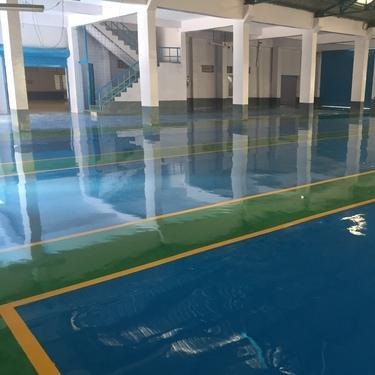 For industrial epoxy floor coating, we should consider the epoxy flooring process must be capable for as heavy—duty, anti static, dust free and chemical resistance properties.
Anti Static coating
Chemical Resistant coating
Dust Resistance coating
Heavy Duty usage coating
Anti Slip flooring
There are few types of epoxy flooring that you can choose from. These includes:
Metallic Epoxy Flooring
Self-dispersing-epoxy-floors: this is a very strong floor and thus is used in areas of high traffic and heavy use.
Self-dispersing-epoxy-floors with quartz sand: same as a self dispersing floor but with excellent anti slip properties.
Self-leveling-epoxy-floors: these floors are easy to clean and look after, and they are very popular for use in kitchens, dining rooms, and so on.
Mortar-epoxy-floor: This is the strongest of all epoxy floors available. They are also good for repairing cracks before laying another type of floor.
Graveled-epoxy-floor: This is most decorative of all epoxy floors but it is also the most complicated floor to lay. These floors have well anti slip qualities.
Epoxy-terrazzo-floors: These are also very decorative epoxy floors, and they are mainly used in large spaces.
Epoxy-anti static floors: These are used in sensitive areas where there should be no static present in the environment at all.
Epoxy-flake-floors: these floors are epoxy-based, but they actually have colored chips or flakes laid within the floors for decoration. The flakes also provide a slightly rough surface that provides good anti slip qualities. The flakes come in different colors and can be mixed in the combination of your choice.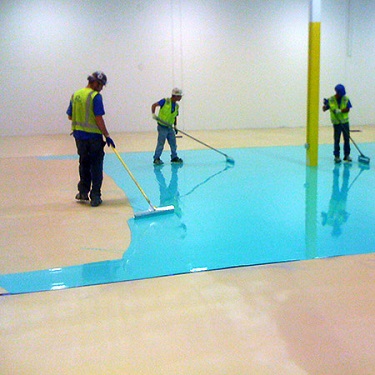 Request for a Free Cost Estimation
3D Epoxy flooring singapore | cheapest painting services singapore | 1 room painting cost singapore